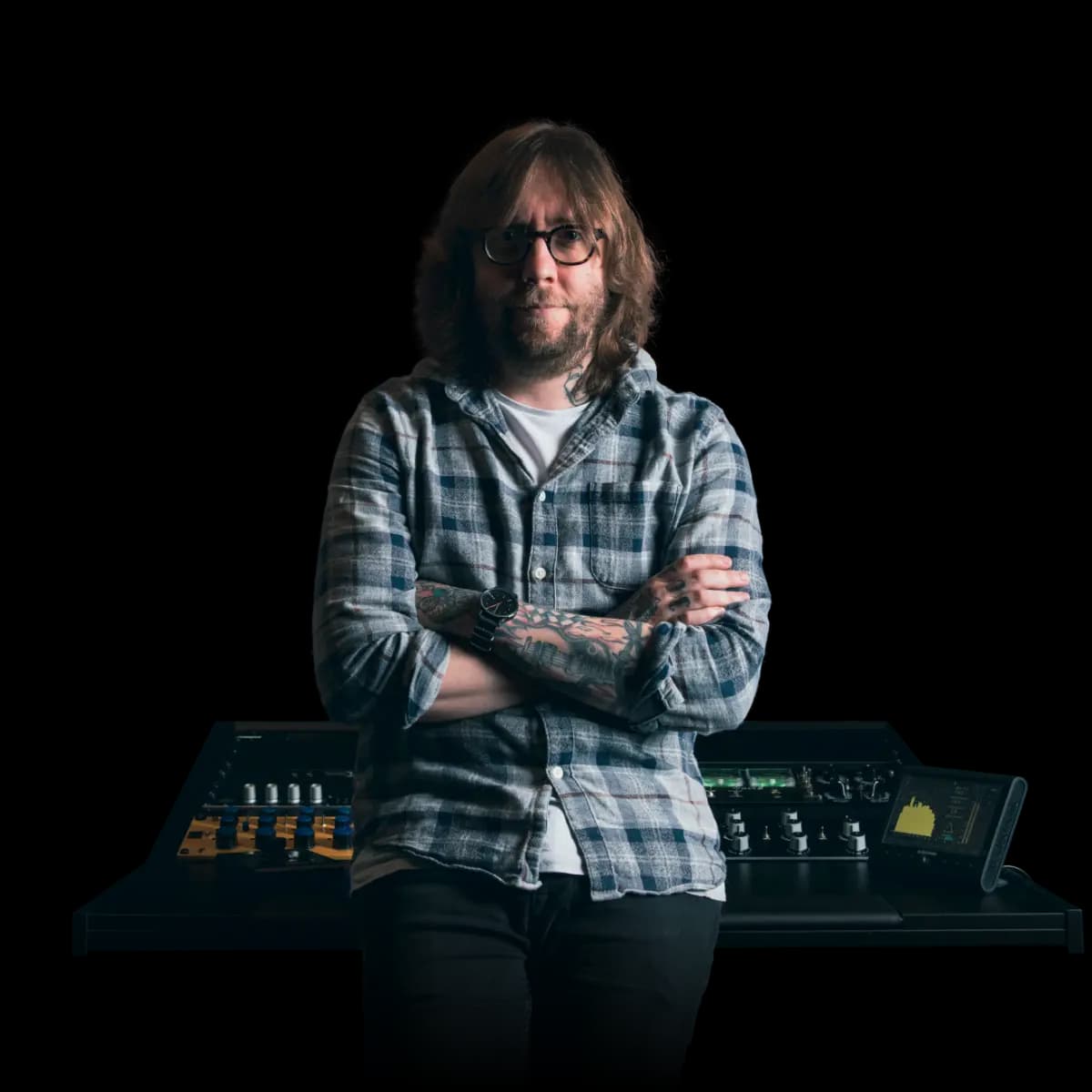 Graeme Lynch is a mastering engineer and has worked with artists around the world since 2017.  Graeme started his musical journey performing in bands in Liverpool & London, gigging around the UK & Europe, as well as offering song writing & composing services. After a decade of performing & creating, Graeme eventually decided to pursue a different path and studied Audio Engineering at university. Originally setting his sights on becoming a producer and mix engineer, much like the ones he'd worked with during his musician days, a request from a former manager eventually brought him to pursue an interest in mastering.
Graeme discovered a strong liking to the skill people often refer to as 'a dark art'. He began investing all of his time at university into learning as much as he could about mastering, while using the facilities to work from. Graduating in 2020, Graeme decided to open his first mastering studio. Since founding Two Zero Nine Mastering, Graeme has mastered albums, EP's, singles & film soundtracks for major labels, independent labels & self funding artists. His mastering has helped clients feature their music on major radio, major TV & film, and has had album success in the official UK charts with artists like Miles Kane (deluxe album, Top 10), The Coral (Top 40) & Ladytron (Top 100).
"People ask me why I chose a career in mastering. For me, it's simple. I love music. You can't do this job otherwise. You need to have a great understanding of music, and musicians. I used to be a musician, so I understand the importance of making sure things are sounding as good as they possibly can be. Once I've mastered a track, or album, it usually goes to distribution: whether this is digital or physical. I'm usually the last person to hear an artists work before their fans do. That's how important this job is. It really is amazing that I get to work with so many fantastic musicians every day, I love the challenge of making everything sound as good as it possibly can be."
Outside of the studio, Graeme still writes & releases music, and lends his technical knowledge to AMS Neve with current and future product developments.
Two Zero Nine Mastering Studio
Two Zero Nine Mastering is a dedicated mastering studio based in Kempston Street Studios, formerly Parr Street Studios, along side multi-award winning producers & engineers.
The studio offers a neutral listening environment, powered by Kii Three BXT monitoring. The space has been redefined and treated to ensure that every decision made is an essential move to help craft and create the perfect master for you.
"The most important thing to a mastering enginer, besides their hearing, is their monitoring. You can't process what you can't hear. This is just guess work and isn't acceptable. That's why I chose to have a pair of the best speakers in my studio. I've worked with Kii's since 2019 and they offer unrivalled clarity and depth without being fatiguing or too fancy sounding. You hear exactly what you are listening to. And that is essential for my job."
A selection of hand-picked, high end, boutique analogue tools are available to help sonically enhance audio: adding sheen, sparkle, depth and warmth to mixes when needed, as well as a collection of industry standard digital tools to serve the purposes of offering more transparent & clinical processing.
Prism Sounds offer mastering grade conversion for processing audio in the analogue domain, and Audeze LCD-X headphones are available for further referencing.