How it works
I have worked with musicians & engineers from all over the world, so even if you're not local to our mastering studio in Liverpool, you can still use our online mastering services. We've made it really easy for you to get your music ready for release:
Send me your music
To get started, just send me your music! I start the mastering process the same way for everyone, whether you're an independent artist or from a major label – I will listen to your audio and make sure everything is ready for mastering.
I will make a plan for you
I will make a bespoke plan for your music. We can discuss things like how you want it to sound, where & when you're going to release it, and if you have any reference tracks you'd like to send over.
Approval, check & send
I will give you the chance to check your master first and discuss any final options with you so we can make sure your masters are perfect for you, as well as for your fans.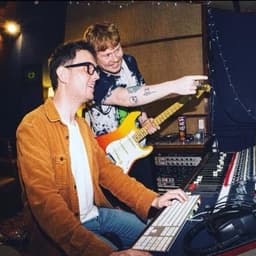 " I've been working with Graeme for the past few years and he knocks it out of the park each and every time. Incredible communication, And goes the extra mile to get the results we need. Above all though his masters stand up with the best, what more could you ask for? "
Jonathan Hucks
(Shania Twain, Olly Murs)